About JAN HUEI
Jan Huei Industry Co., Ltd. a été officiellement créée en janvier 1988, qui est un fabricant professionnel de produits en silicone. Jan Huei est spécialisé dans le silicone combiné avec des plastiques et du métal par moulage par injection ou moulage par compression sous vide. Jan Huei a principalement commencé avec la production de claviers en caoutchouc de silicone conducteur. En 2010, Jan Huei a développé le marché externe et amélioré la technologie de fabrication des produits en silicone. Notre gamme de produits s'étend aux composants électroniques, aux pièces mobiles, aux pièces mécaniques, aux pièces sportives, aux pièces médicales et au pied en caoutchouc industriel, à l'amortisseur antichoc, au caoutchouc composé (avec du plastique, du métal, du tissu, du téflon).
 
Jan Huei fournit un service personnalisé, allant du choix du matériau, de la conception de l'outillage à la production, au contrôle de la qualité et au transport. Satisfaire le besoin du client est notre principe. Avancer avec le temps qui passe est notre avantage.
Jan Huei dispose d'une variété d'équipements de production, tels qu'une machine de compression sous vide, une machine de moulage par injection, une machine de mélange à la production.
Technologie de production
Jan Huei est expert dans l'application du silicone. Tout d'abord, nous pourrions combiner le silicone avec du PC/métal/verre/fibre/FPC. Par exemple, étui étanche pour iPhone, USB TYPE C, bracelet de montre et bracelet en silicone. Deuxièmement, certaines spécifications spéciales de silicone comme le silicone ignifuge ; nous produisons des couvre-câbles pour voiture. Troisièmement, nous produisons également des produits en silicone résistants aux hautes températures, tels que des ventouses. Enfin, nous nous intéressons au domaine médical depuis quelques années. Par conséquent, nous produisons des aspirateurs nasaux, des respirateurs à oxygène, etc.
Organigramme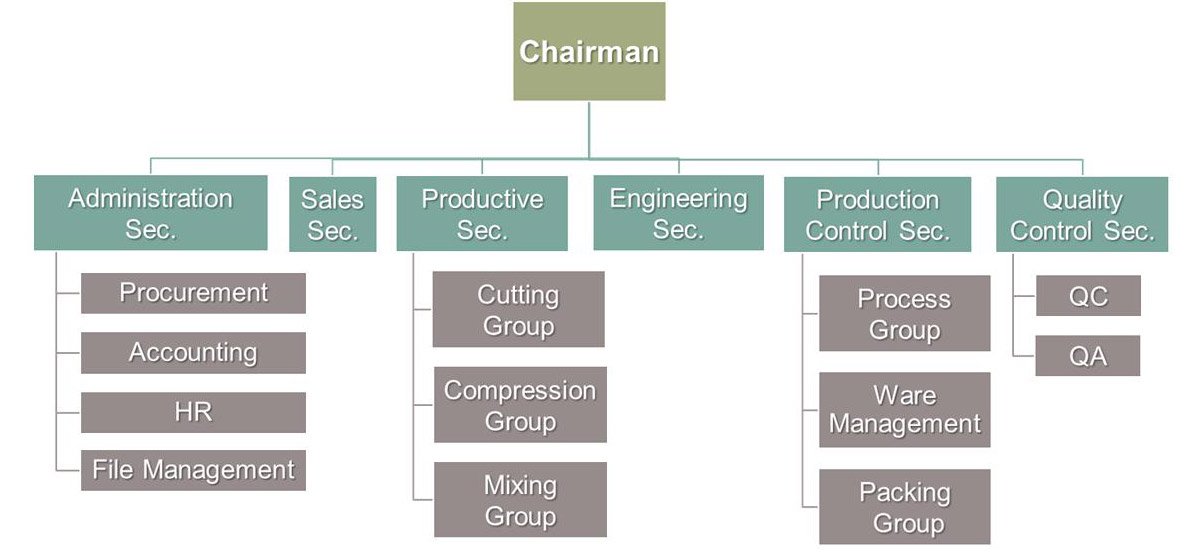 À propos de Jan Huei
Agréé
In-House Liquid Silicone | Silicone Rubber | Silicone Metal manufacturer | Jan Huei
Located in Taiwan, Jan Huei K.H. Industry Co., Ltd., since 1988, is a silicone product manufacturer. Main product, including electronic components, mobile parts, mechanical parts, sporting parts, medical parts, industrial rubber feet, anti-shock dampers, compound (with plastic, metal, cloth, Teflon) rubbers.
RoHS, REACH, SDS, UL fire rating certified silicone products and parts with silicone injection molding and silicone compression molding technologies. Vacuum compression molding to produce silicone gasket, seal, grommet, silicone keypad or a small amount of silicone products, etc.
Jan Huei has been offering in-house high-quality liquid silicone, silicone rubber and silicon metal part, both with advanced technology and 30 years of experience, Jan Huei ensures each customer's demands are met.
Communiqué de presse
Liquid Silicone Rubber Injection Molding Machine Added

Expand the type of process.

Lire la suite

2.5D Image Dimension Measurement System Added

Increase measurement accuracy and speed.

Lire la suite