Customized Silicone Earphone Cases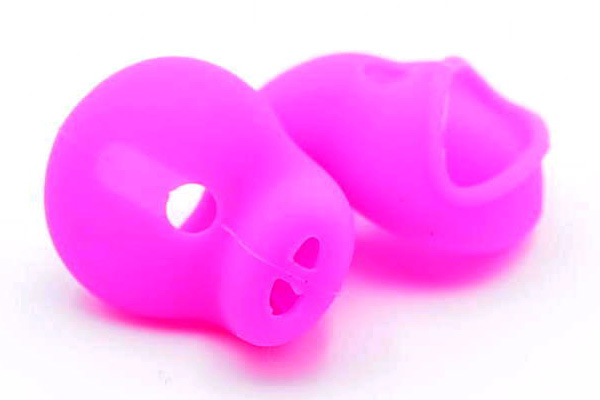 According to the design of the engineering drawings, Jan Huei can customize the waterproof earphone cases through compression molding or injection molding. We can customized manufacture products in the volume at least 1K and provide the stably quality control. The earphone cases are designed for thermoplastic headphones, and it size is 20mm x 10mm x 0.6mm.
Silicone earphone cases can attach to the ear hole closely to achieve the sealing effect and reduce the environmental noise. Because the earphone cover is made of silicone, it would not reduce the sound to present and maintain sound quality well. Moreover, it is made of medical-grade silicone, which is soft and comfortable.

Materials comply with REACH and RoHS compliant. It mold by compression molding, which is more versatile than other molding methods.
Features
Material: Medical Grade Silicone
Material Characteristics: Biocompatibility
Specification
Molding: Compression Molding
Size: 20mm x 10mm
Color: Customized
Material: Silicone
Effective Cases