Silicone Mask & Silicone Nozzle of Nasal Aspirator
medical silicone mask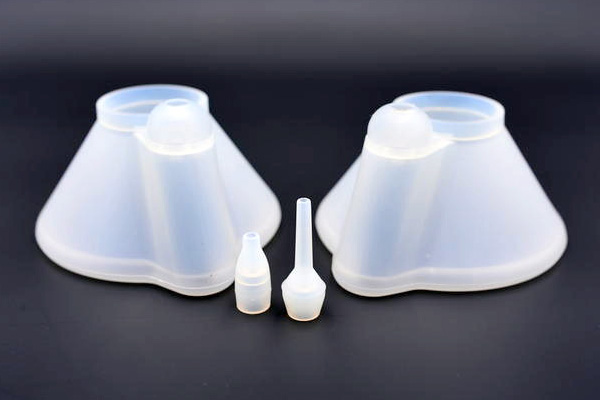 With a team of experts who understand the requirements of silicone manufacturing, let Jan Huei solve your problem and provide the best solution to you. This case study is from our medical industry customer who is looking for mask and nozzle made of silicone. Because our products comply with RoHS and Reach specifications, customers trust us and cooperate in the development of silicone products.
The size of silicone mask of inhaled corticosteroid is 100mm x 80mm and the size of silicone nozzle of nasal aspirator is 10mm x 30mm. Regarding the molding technology, both the injection molding and compression molding can manufacture the medical silicone parts. The parts that care about the transparency and cleanliness are appropriate to choose injection molding to produce. Otherwise, the parts that need to combine with other material can choose compression molding to produce.
The advantage of medical-grade silicone
Medical-grade silicone is a soft and safe material and reduce allergy to skin. It can even use in infants and young children. Silicone is flexible, easy to disassemble and easy to clean, and can be reused for a long time. It is a kind of environmentally friendly material.
Why Choose Us?
Jan Huei could customize medical grade silicone products; we could provide our suggestion to customers. Customer could choose the method of production by injection molding or compression molding; we could provide customers with multiple choices. We passed the ISO 13485 certification, which is high quality for the production process and quality control in medical silicone products, ensuring the safety of customers when using the products. We can customized manufacture products in the volume at least 1K and provide the stably quality control.
Features
Medical Grade Silicone.
Material Feature: Biocompatibility, Insulation, Heat Resistant
Material passed by RoHS (Restriction of Hazardous Substances Directive).
Specification
Mold: Injection Molding, Compression Molding
Size: Customized
Color: Customized
Texture: Medical Grade Silicone