Silicone Goggle for Medical Equipment
silisone goggle, medical silicone goggle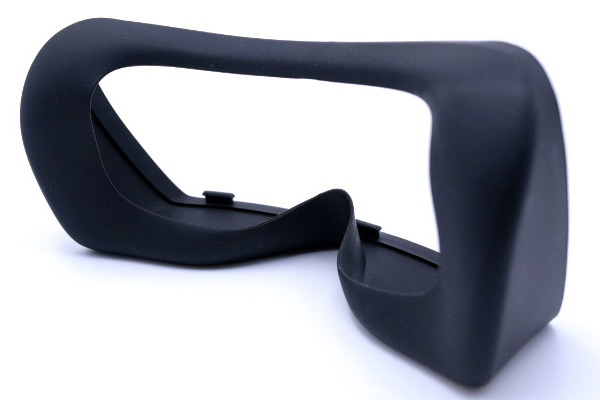 Jan Huei understand how to manufacture a medical-grade silicone with plastic and glass fiber together and how to achieve the outcome you need.
The final product for medical industry use must conform to major international safety standards according to RoHS and Reach.
This case was requested from a medical industry company that wanted to customize silicone goggles for operating equipment.
Silicone goggles, feature with protective function, are molded from soft, flexible silicone to help provide a customized fit that seals to a wide variety of facial contours. The goggles are composited of plastic, glass fiber and medical-grade silicone. We use silicone injection molding technology to solve the customer's demanding in this case. The size as requested are 150mm x 100mm x 50mm molded by injection molding. With professional technology, no burrs appear on the joint after molding, and the entire surface is sprayed with silicone coating to show skin-friendly and smooth.

The frame is made up of plastic and glass fiber, it can maintain the rigidity of the frame and convenient for assembly. The Silicone parts are made of medical grade silicone has biocompatibility, anti-sensitivity. The low-hardness silicone has a soft texture fitting the face and reducing pressure around the eyes. At the same time, it has anti-alcohol properties, and personnel can clean it regularly with alcohol after use to maintain hygiene.
Features
Material: Medical Grade Silicone
Material Characteristics: HTV, Biocompatibility, Insulating, Heat Resistance
Material passed by RoHS (Restriction of Hazardous Substances Directive).
Specification
Molding: Injection Molding
Size: Customized
Color: Customized
Material: PC and Silicone
Effective Cases

Related Products

---

Partnered with a medical device company, Jan Huei can help customers produce medical silicone cover featured with elasticity and resilience. The silicone cover in the artificial ocular tonometer is designed with a special structure that could do pressure tests. The size of silicone cover is Φ 20mm x 20mm and it made of different kinds of silicone rubber that could afford different loading pressure. Moreover, this silicone cover is made of medical-grade silicone and has skin-friendly properties.

---

---