Optical-grade LSR lens
Optical LSR lens, Silicone Rubber lens, Optical silicone rubber injection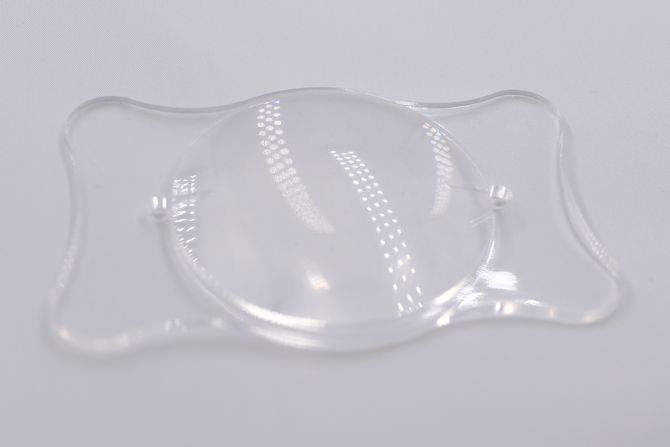 The light transmittance of ordinary silicone material is only 75%, so the finished product after molding will show semi-transparent color; but the light transmittance of optical-grade silicone material can reach 95%, so it is suitable for making products with high transparency. The difficulty and molding conditions for making optical-grade silicone parts are stricter than those for general silicone parts, whether it is in terms of mold, raw material hardness, raw material life and other conditions. Because optical-grade silicone parts are special, the minimum of per batch is more than 20KG.
This liquid silicone lens is used as a demonstration by a major lens manufacturer to simulate the different focal lengths of the lens. The use of optical-grade liquid silicone can achieve the purpose of safety, yellowing resistance and aging resistance. In the past, the use of plastic materials as lenses often has the phenomenon that the service life is not long enough and easy to be scratched; optical-grade liquid silicone is more transparent, softer and more flexible than plastic, and is more suitable as the material of this accessory.
Features
SHORE A 50°.
Material Characteristics: Transmittance Rate 95%
Material passed by RoHS (Restriction of Hazardous Substances Directive).
Specification
Molding: Injection Molding
Effective Cases