Silicone Handle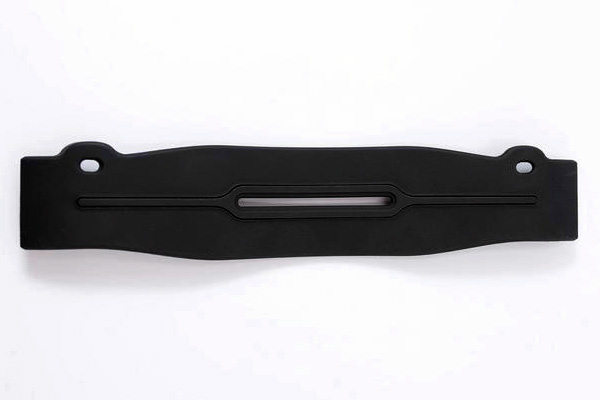 According to the product function, different material parts combined with silicone rubber to produce various style handles. The length of the Jan Huei customized handle is about 100mm to 300mm, and the largest size we can customize is about 400mm. Silicone has elasticity, which can not only reduce the discomfort of lifting, but also increase the strength of the handle. Through special production method, we can enclose soft or hard materials in the silicon handle, which is why Jan Huei has won the trust of customers.
Common style of handle is silicone combined with plastic buckle or plastic strips. It is used to suitcases, briefcases and luggage, and so on. Another style of handle is silicone combined with metal, which used to industrial case or electronics applications. To avoid user burn by metal handle, silicone combined with metal, which can prevent heating by metal handle. Compression molding or injection molding can form the handle. In this example, we use compression molding. Whatever both of molding, the key point in molding process is that the metal without damaged, and the silicone is tightly bonded to the metal.
Features
The texture is flexible, reducing the feeling of discomfort.
Silicone rubber combined with different materials to enhance the strength of the handle.
Insulate high temperature and protect hands.
Specification
Molding: Compression Molding, Injection Molding
Size: Maximum Size 400mm
Color: Customized
Material: Silicone
Effective Cases

Related Products

---

Offering wide range of customer-specific requirements made of silicone components combined with metal such as steel, aluminum, brass and other metals. For example, crash pad uses silicone to protect the parts from impact damage, metal parts can avoid deformation. Our products with silicone metal bonding are heat and UV-resistant.

---

---