Silicone Diaphragm of Stethoscope
silicone diaphragm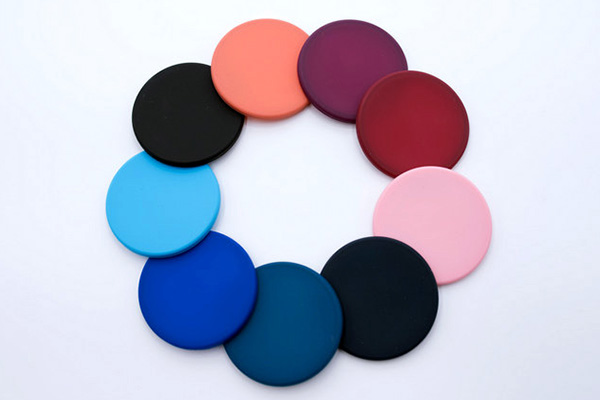 Silicone diaphragms of stethoscopes are developed by Jan Huei to be less than 0.5mm in thickness. Our company specializes in providing a variety of custom silicone products for the medical industry, and we are able to meet our customer's specific specifications. Furthermore, we conduct physical testing such as tensile testing to ensure the quality and durability of our products
The material of the diaphragm has emphasized the tensile strength of the material that needs to be strong enough. Therefore, it can maintain a stable shape after withstanding a 4kg tensile test. This silicone diaphragm is produced by compression molding. Compression molding can satisfy the multi-color production that customers demand. Our expertise in silicone manufacturing and years of experience can give us the best solution to silicone product needs.
Why Choose Silicone Instead of Plastic?
Environmental awareness around the world is rising, people pay attention and use environmentally friendly material. Not only on daily necessities, but also on medical treatments, replacement parts must change to environmentally friendly materials. Such as stethoscopes, people originally used plastic auscultation diaphragms, but in view of the environmental damage caused by plastics, people began to replace plastic with silicone as diaphragm of the stethoscope.

In addition to meeting environmental protection requirements, silicone diaphragms have better air tightness and better sound transmission. The diaphragm of the stethoscope is medical-grade silicone, which has biocompatible, soft in texture and reduce allergy.
Features
Material: Medical Grade Silicone
Material Characteristics: Biocompatibility, Insulating, Heat Resistance, Skin-Friendly
Material Passed by RoHS (Restriction of Hazardous Substances Directive).
Specification
Molding: Silicone Compression Molding
Size: Diameter 40mm
Color: Customized.
Material: Medical Grade Silicone
Related Products

---

Silicone pads have a shock absorbing effect and can effectively reduce damage from vibration and impact. Customized stamped silicone pads or custom molded silicone pads are becoming the choice for the electronics, machinery and transportation industries, and help to extend the life of equipment and improve work efficiency. The anti-slip properties of silicone pads can be used in a variety of applications such as non-slip pads, workbench pads and sports equipment. This increases safety and reduces the risk of accidents.

---

---

The silicone accessories of the artificial ocular tonometer, developed by Jan Huei and produced in collaboration with a medical device company, are known for their elasticity and resilience. The special structure of the silicone cover allows for pressure testing, with a size of Φ 20mm x 20mm and made from different types of silicone rubber that can handle varying loading capacities. Additionally, the medical-grade silicone used in the cover is skin-friendly and safe for use.

---

---