Silicone Combined with Metal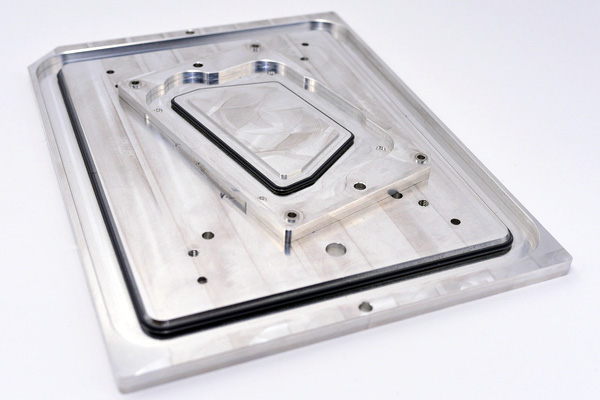 Jan Huei can customize various kinds of silicone seals combined with different materials, the size of seal are below 400mm. The molding method of silicone seals can be compression molding or injection molding. The purpose of silicone seals is to reduce surface friction and airtightness. The back cover is made up of silicone seal and the aluminum alloy plate. The molding method is solid silicone injection molding. In the mold design, the manufacturing process is improving by the method of burr-free.
Another example, the silicone bushing of stainless steel straws can be combine two plastic tubes to prevent liquid leakage. This silicone bushing has a thickness of about 0.3mm and is formed by special compression molding. We can provide professional molding technology, color, shape, size and other customized services.

Not only aluminum alloy materials, plastics, magnesium alloys, iron plates, and glass can combine with seals in a similar design.
Features
SHORE A 45°.
Material Characteristics: HTV, Heat-Resistance, Vibration Absorption
Material passed by RoHS (Restriction of Hazardous Substances Directive).
Specification
Molding: Injection Molding, Compression Molding
Size: Maximum Size 400mm
Color: Customized
Material: Aluminum Alloy (Magnesium Alloys, Iron) and Silicone
Effective Cases